BMW 5 Series vs Mercedes-Benz E-Class

When you're searching for that special kind of driving experience in Savannah, Pooler, or Richmond Hill, GA, it's time to turn to Critz BMW. Our 2021 BMW 5 Series vs. Mercedes-Benz E-Class comparison takes you inside these two top sedans, providing the important information you need to know before making a decision about your next vehicle.
The 5 Series and E-Class have a lot to offer when it comes to performance, technology, and amenities, but only one sedan can reign supreme in this competitive debate. Continue reading to find out more about these luxury sedans and discover which one is best for your lifestyle.
---
BMW 5 Series vs Mercedes-Benz E-Class Performance Specs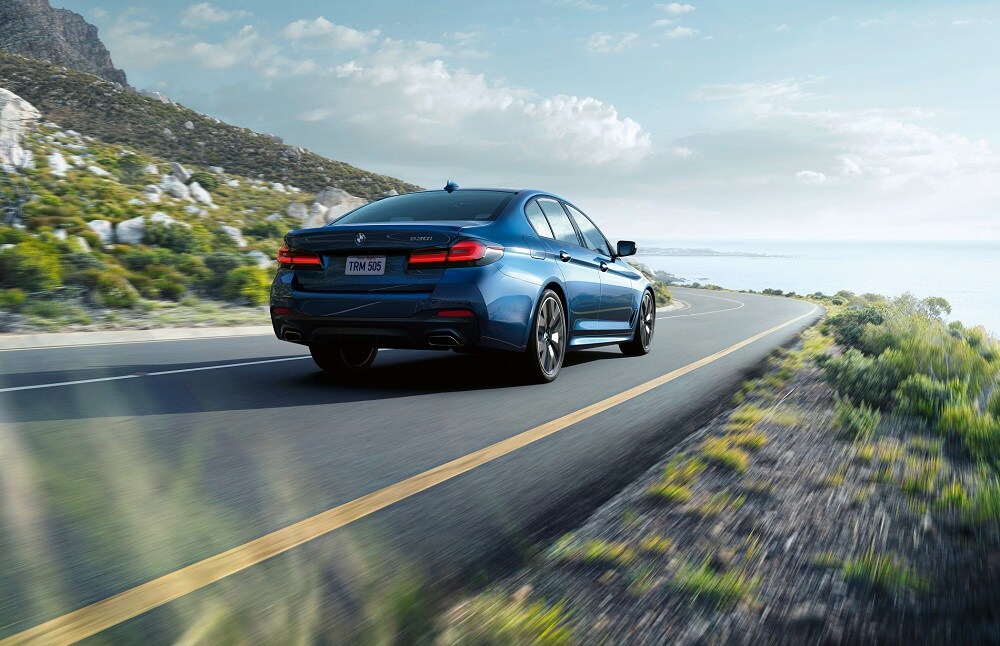 When you're behind the wheel of a luxury vehicle, you want to be able to rely on it to provide you with outstanding performance and an exciting drive. When you're driving the 2021 BMW 5 Series, you'll possess the luxury car you've always dreamed of.
What's the 5 Series all about? When you press down on the accelerator, you'll quickly discover what it's all about. The 5 Series comes with a 2.0L turbocharged engine that delivers up to 248 horsepower. There's plenty of power for drives around town and highway adventures alike. The Mercedes-Benz E 350 comes with a 255-horsepower engine in its entry-level offering, close to what the 5 Series offers.
BMW takes things to new heights, though, thanks to a performance-focused M model. The performance 5 Series features a V8 engine that produces 523 horsepower. If you compare that to the top-end Mercedes-Benz E 450, you'll find that it only produces 362 horsepower.
When it comes to horsepower, there's no debate: The BMW 5 Series outpaces the Mercedes-Benz E-Class.
---
BMW 5 Series vs E-Class Technology
When you step inside the BMW 5 Series, you'll have access to plenty of tech features. They'll be at your fingertips and ready for you, whether it's the Live Cockpit Professional functionality with the 12.3-inch instrument cluster or the iDrive 7.0 system.

The iDrive 7.0 system can be operated by your voice, the touchscreen found in the center stack, or the iDrive touchpad controller. The E-Class features a 12.3-inch digital instrument cluster, along with touchpad, controller, and voice command capability. Both models make it easy to control infotainment as you drive.
---
BMW 5 Series vs Mercedes-Benz E-Class Interior Amenities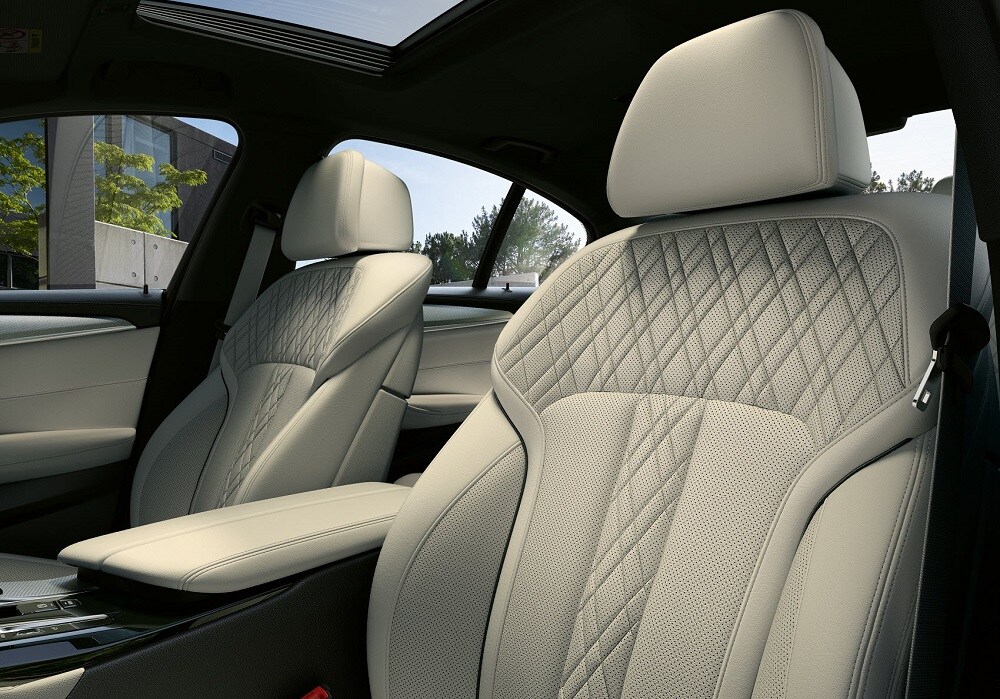 Comfort and convenience are important characteristics you'll consider when buying your next car. The 5 Series and E-Class know how to provide that comfort.
The 16-way power front seats in the 5 Series prove that fact, with 16 sweet ways to customize those front seats. If you're heading on long drives, you'll see how the front seats with side bolsters come in handy. The E-Class comes with similar capability out of its front seats.
When it comes to space, the E-Class simply can't match the BMW 5 Series. With 14 cubic feet of cargo space to work with, the 5 Series has a trunk that's ready for all your important purchases and equipment. The smaller E-Class trunk only measures in at a little over 13 cubic feet. Who's the winner here? It's the 5 Series, once again.
---
BMW 5 Series vs Mercedes-Benz E-Class: A Final Word
Ready to take the wheel of your next luxury sedan? When comparing the 2021 BMW 5 Series vs. 2021 Mercedes-Benz E-Class, it becomes clear that the 5 Series is the best choice for your Savannah, Pooler, and Richmond Hill, Georgia, drives.
Schedule a test drive at Critz BMW to take the wheel for yourself!